Voted #1 Realtor Rewards Program in Southwest Florida
The Robb & Stucky Rewards Program is back and more rewarding than ever! Join the most exciting and exclusive rewards program created especially for our real estate partners. Our Rewards Program was created to thank you for referring your clients to Robb & Stucky.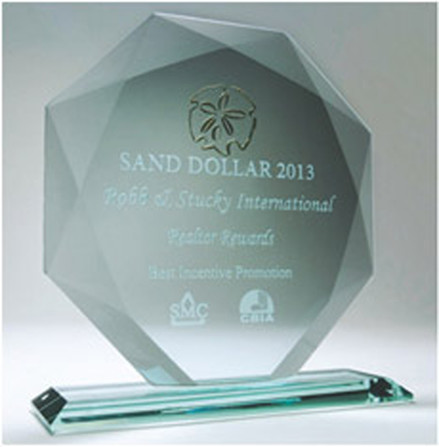 ---
Rewards for You. Rewards for your Clients.
Earn rewards points. When your registered client purchases furnishings and accessories at Robb & Stucky, your earn points for yourself. Redeem them for a Visa gift card that can be used anywhere Visa cards are accepted. Or, double your points when you purchase Robb & Stucky merchandise for your home!
Based on the purcase price of the home, a gift card will be issued to the Realtor's client upon signing a new home contract. Simply let us know how your would like that home buyer to receive the gift card.
---
Gift Certificate Levels
Home Purchase Price
Gift Card
$250,000 - $499,999
$100
$500,000 - $999,999
$250
$1,000,000 - $1,999,999
$500
$2,000,000 +
$750
Realtors earn award points on qualified client purchases that may be spent like cash on merchandise found at any Robb & Stucky. Award points to Realtors equal 2% or 1% if choosing a Visa gift card on all qualified client purchases, and are awarded on the last day of the month for deliveries completed in the previous month. For example, deliveries completed in February will have points awarded on March 31.

The nitty-gritty: 1) Award points are capped at 2,000 per referral. 2) Award points exclude labor, clearance priced items, re-upholstery, freight, select contract merchandise, gallery and antique rugs. 3) All referrals and award points are non-transferable and valid for up to two years. 4) Realtors complete the Client Registration Form for each home buyer online. Clients and award points are automatically linked in our system to the Realtors. 5) Realtors will receive a quarterly statement showing any purchases made by their clients, their current award point balance and point expiration dates. 6) As required by law, participating Realtors who redeem points will be issued an IRS form 1099 at the end of the applicable tax year when award points are redeemed.
---
Have Questions
?
Contact your R&S Realtor Rewards Contact