Art of Sanibel Exhibition & Seminar
June 26, 2019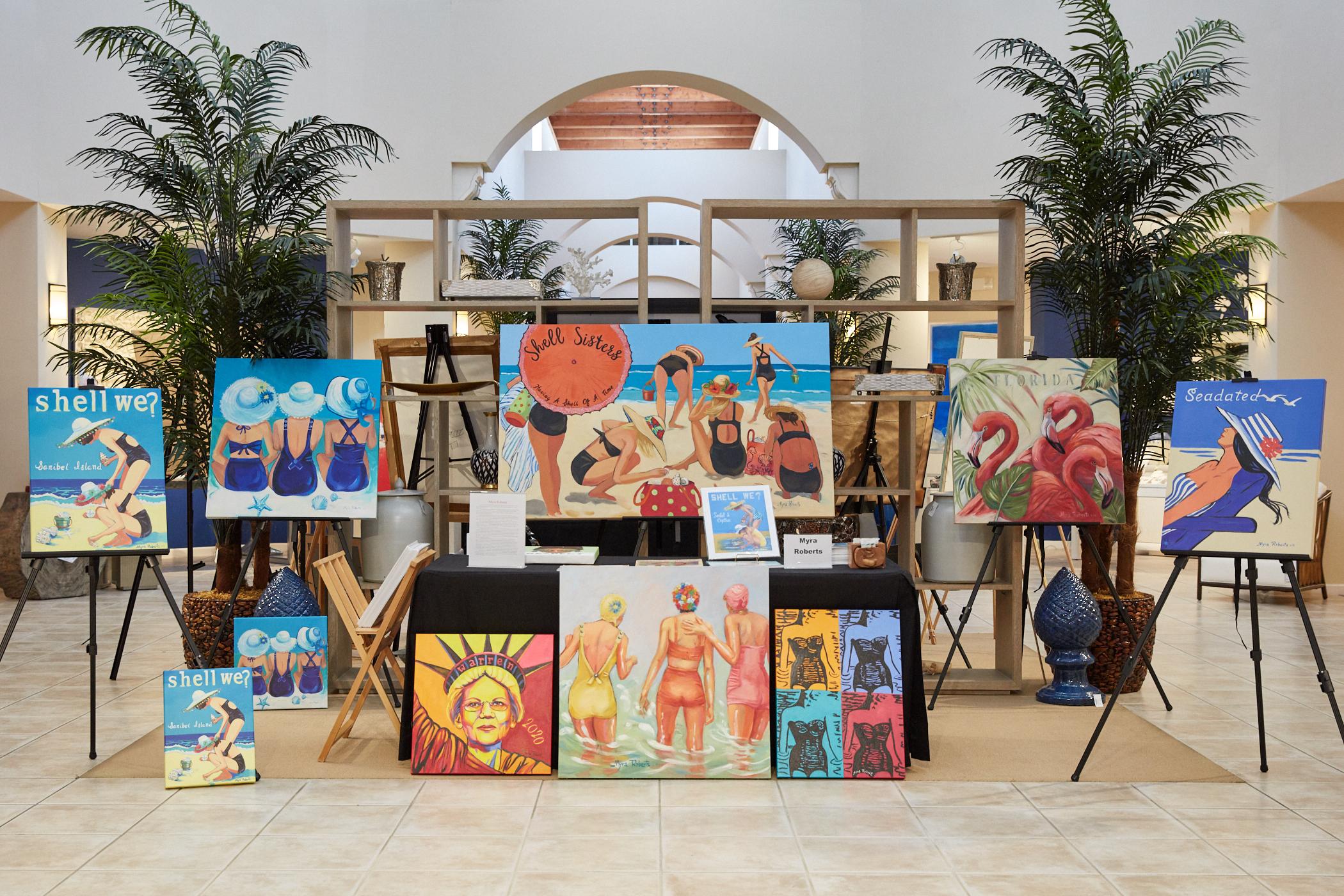 By Katie Babka, Copywriter & Social Media Specialist
Well… we did it again! We pulled off another successful event in our Fort Myers showroom. The Art of Sanibel Exhibition and Seminar took place last month with an incredible turn-out...
[--READ MORE--]
Local artists came from the beautiful island of Sanibel to our Fort Myers showroom to display and sell their art. Some featured artists' work can be found displayed in the Tower Gallery on Sanibel Island. All art that was exhibited in the show remained in the showroom on display through the weekend. Tropical ambience was certainly in the air, with endless tables filled with everything from Florida inspired paintings, to sculptures, to beaded jewelry and other assorted handcrafted pieces.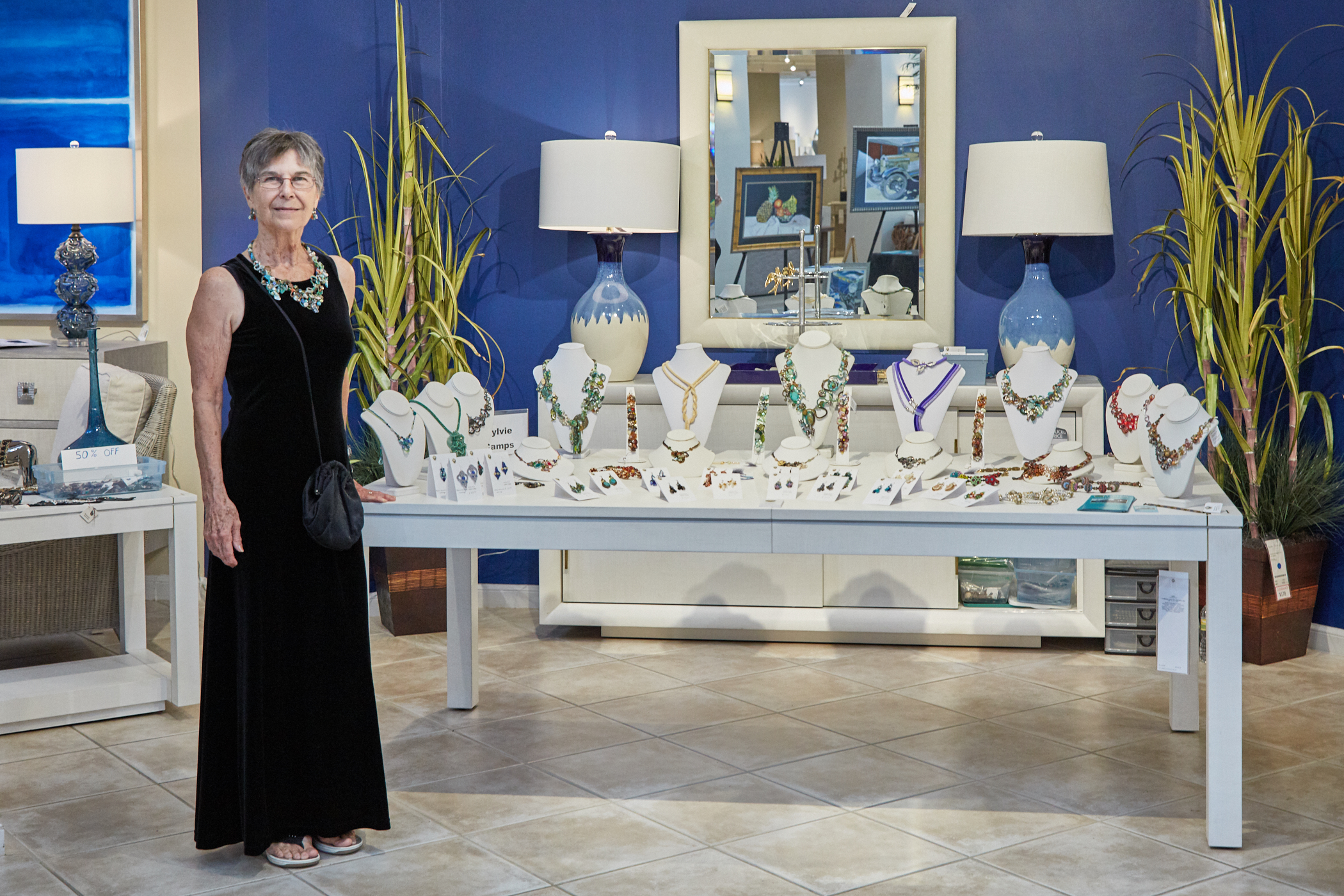 Artists were interviewed and featured in some of our Facebook live videos, like Megan Kissinger who paints beautiful scenic pieces which she has dubbed "Art of the Southern Wild". Kissinger featured a piece that is particularly special to Robb & Stucky, as she used pieces of old Robb & Stucky yard sticks to create a unique canvas. It was, and remains to this day, tradition for Robb & Stucky to give out complimentary yard sticks to customers. With so many of the tools lying around in her home, left by the previous owner, she was able to incorporate them into her art. (pictured below)
Another noteworthy artist was Myra Roberts, who essentially captures the essence of vacation bliss in her work. Her specialty being painting women in tropical settings, looking away and wearing vintage bathing suits. This notion was inspired by her mother's collection of bathing suits, according to Roberts, her mother had a "vast collection" of bathing pieces, all from the 40s and on.
Joanne Bediet was also present, showing off her collection of rapid fire figurines. She has been creating her "explosive" art for about 30 years. Described as explosive because in her work she uses a certain process known as "rapid fire" where the pieces quite literally ignite and create an interesting effect on the product's finish.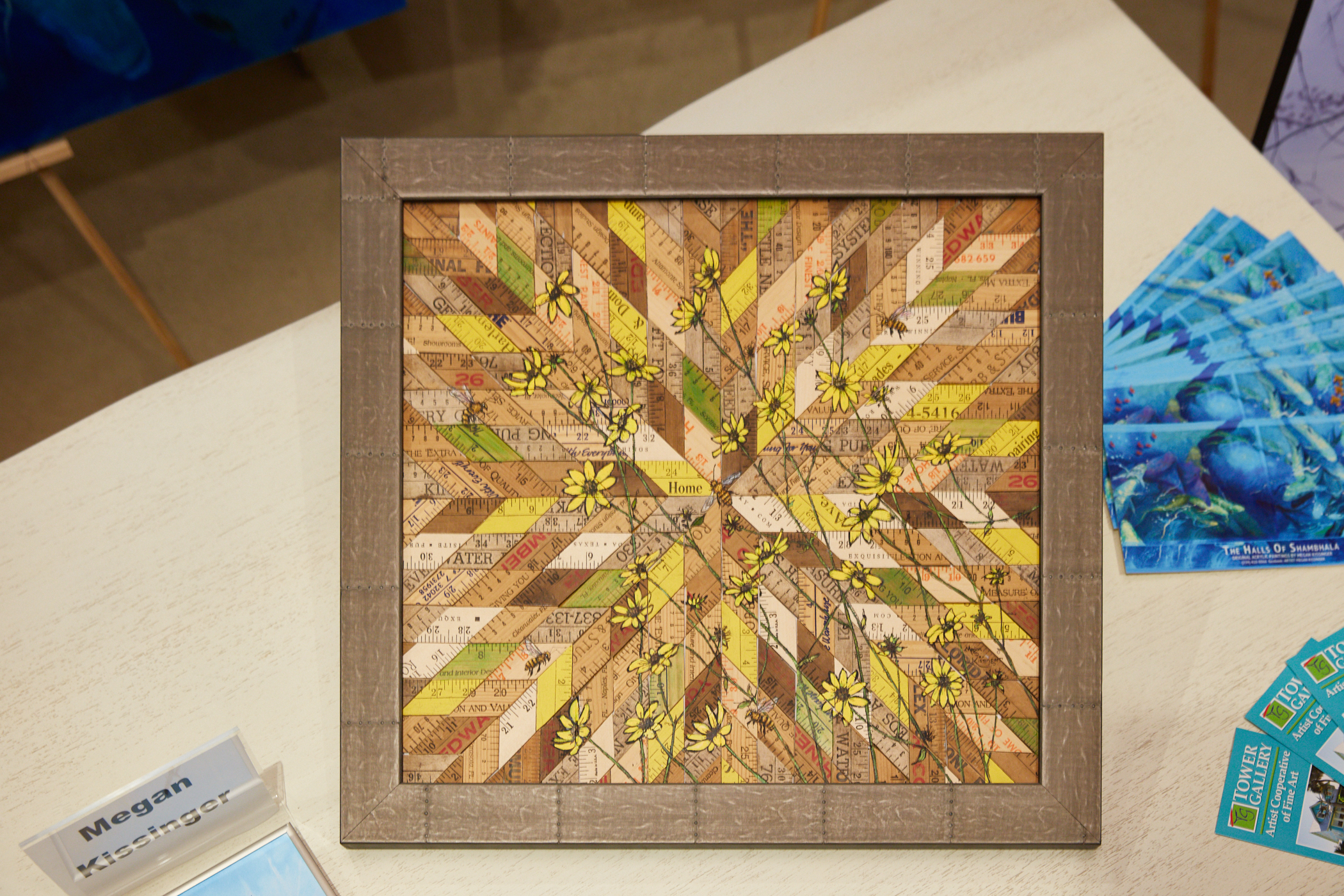 A thoughtful and informative seminar was also presented by Robb & Stucky interior designer, Kimberly Kreller. Kreller covered topics ranging from different eras and themes of art to how best to display each piece in your home. She drew attention to the simple fact that everyone has their own taste, or "likes" in art. Art can be incorporated into any living space, but make sure to research your matting and framing to get it just right. She also provided us with some measurements to live by:
a. Hang art 57" from floor to center of the art piece.
b. When placing art over a sofa/sectional, the art should hang between 6 and 8" over the top of the furniture piece.
c. Keep your spacing consistent in each grouping.
Asking Kreller her thoughts on the event overall, she said, "In my opinion, each of the artists that joined us were fantastic! As an artist myself, I love to see the expression of each artist, whether it is through photography, painting or any form of sculpture. Each piece displayed was as unique as the as the artist that created it!"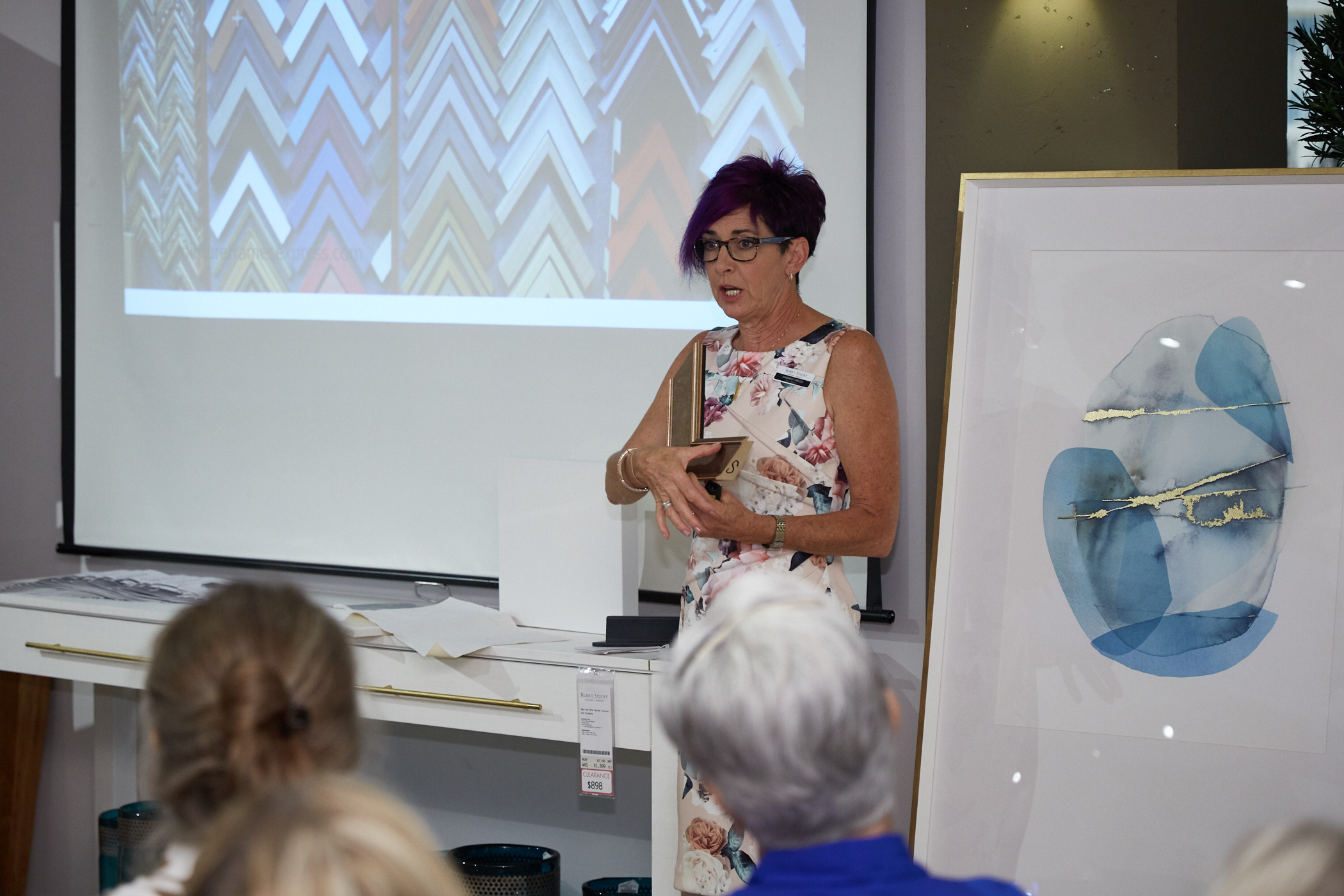 And of course, we can't forget the fabulous food that was provided by local food truck, the Rollin' Raw Bar… and it was absolutely delicious. Everything was fresh, flavorful and reasonably priced! Visit their Facebook page here:
https://www.facebook.com/rollinrawbar/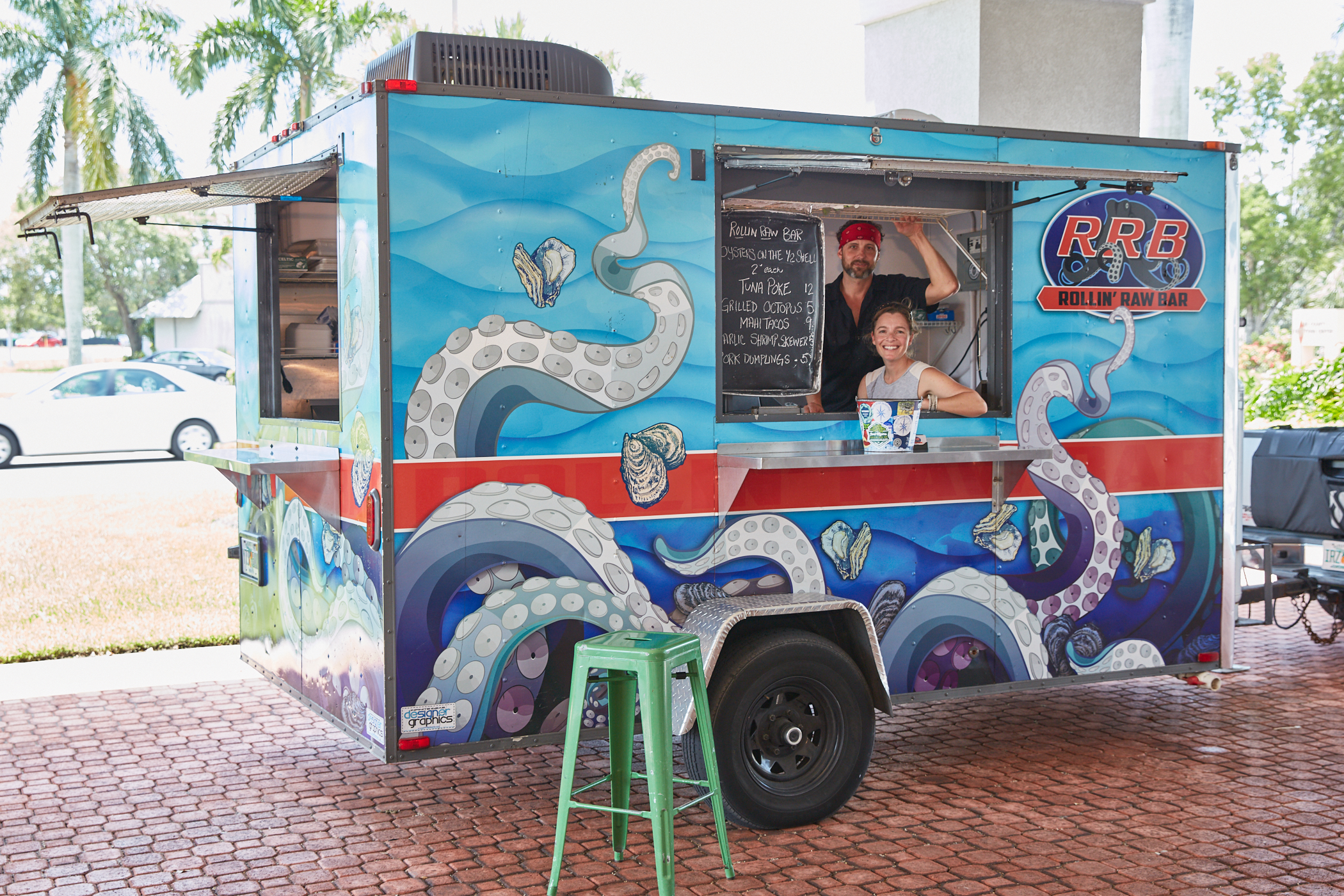 List of Featured Artists:
1. Keith Johnson - keithejohnson.com
2. Susan Sadler – artbysusansadler.com
3. Joanne Bedient - jbedient.com
4. Megan Kissinger - megankissinger.com
5. Christina Wyatt - cpwyatt.com
6. Buck Ward - buckward.net
7. Charlie McCullough - charliemcculloughphotography
8. Myra Roberts - myraroberts.com
9. Shah Hadjebi - watercolorsbyshah.com
10. Tania Begg - taniabegg.com
11. Sylvie Camps - www.facebook.com/SylvieCampsPeyoteBeadArtist