---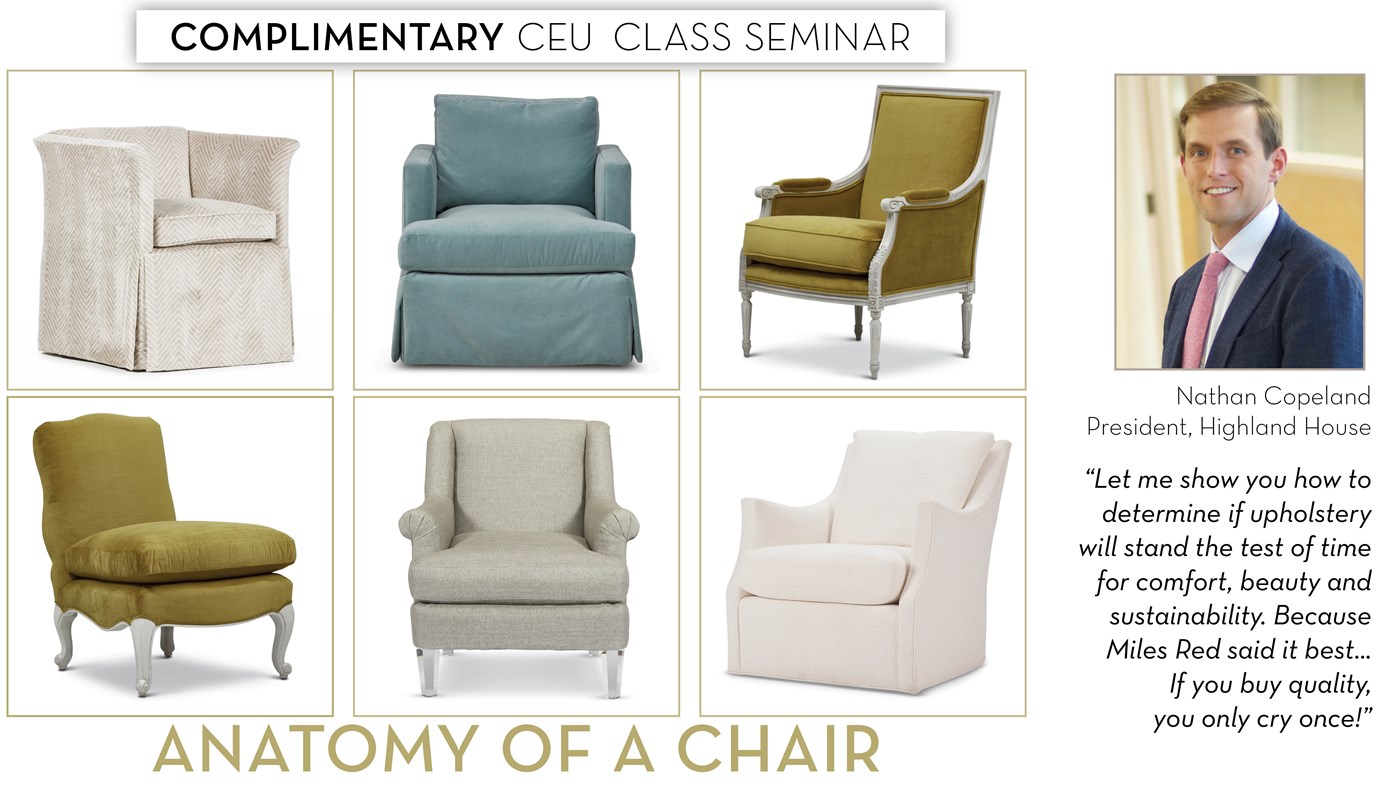 Anatomy of a Chair - Sarasota
Attention Interior Designers! Join us at Robb & Stucky to watch an interesting and informative demonstration. Nathan Copeland of Highland House will be breaking down two chairs. One from Highland House, and one from another high-end retailer. This will demonstrate the difference in quality and construction between the two lines. Light refreshments will be served.
Register your CEU class with this code: CEU - 101320-RI
SEMINAR IS FOR INTERIOR DESIGNERS ONLY
Event Gallery
---
Event image gallery is currrently unavailable for this event...