Introducing Alan S. Maltz Photography
January 27, 2017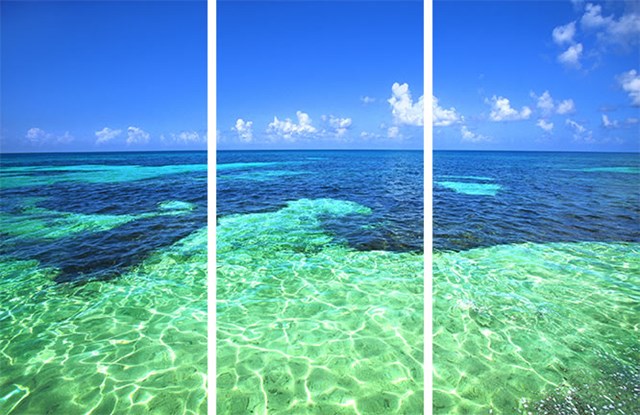 If you haven't already heard the big news, Robb & Stucky is now the official retailer of Alan S. Maltz's photography. The reason this is so huge is because it's Alan Maltz! He's the official fine art and wildlife photographer of the state of Florida and we just can't get enough of his vibrant prints. We're talking stunning views of Florida landscapes, flora and fauna that make you want to get out there and explore!
With his exquisite eye for all things natural and beautiful, Alan has built quite an impressive portfolio that our clients and design partners now have access to. After throwing a debut celebration for Alan at our Naples showroom, we thought it would only be fitting to host a next-day seminar to teach our clients how to incorporate Alan's lively work into their own homes. Our fabulous designer Tricia Lynch stepped up to the plate and delivered an informative talk on a few points we can all put to good use…
Pick the right frame. Everyone has their personal opinion of color, but the framing style can help make the art blend seamlessly into your existing décor. Canvas is always a classic choice, but if you're looking for a more contemporary look aluminum is the way to go.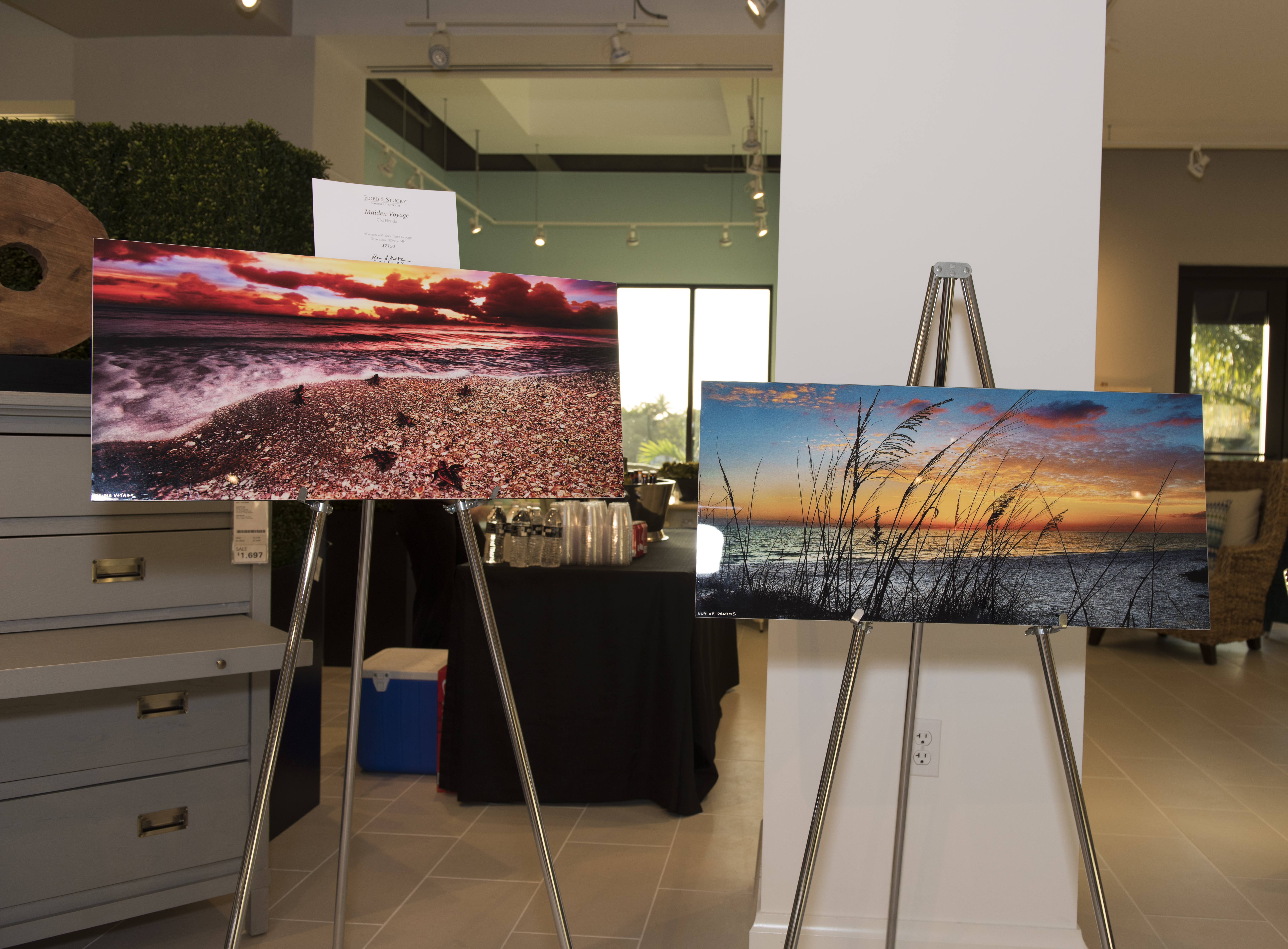 Vibrant landscapes always make a wall pop.
Make your walls pop with aluminum. Choosing a print on aluminum is perfect for any space in need of a pop of color. The Aluminum substrate highlights the clarity and color of the ink and really livens up your walls.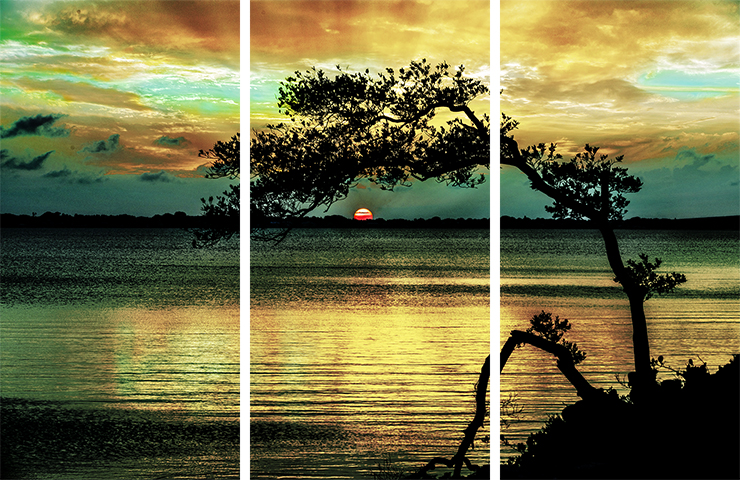 Arc of Light.
Make an even bigger impact with a collage. Frame a series of prints in one large frame. You can choose prints with multiple sizes or highlight a strait series of photos – Get creative with this! The possibilities are endless since all of his work can be custom sized and framed, and remember Alan has plenty of gorgeous pieces to mix and match, especially with his series collections like "Old Florida," "Everglades," and "Sunsets & Scenics."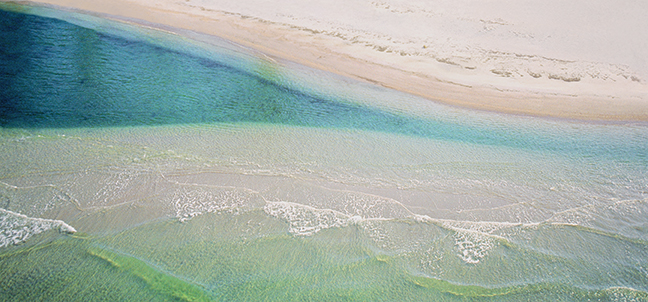 Fluidity.
If you're just not sure how to go about decorating with Alan's work our designers are always a phone call away and ready to lend a hand!
About Robb & Stucky
Robb & Stucky is a luxury home furnishings retailer that also offers professional interior design services. The retailer carries a variety of top names in the home furnishings industry, including Bernhardt, Century, Christopher Guy, Gloster, Mitchell Gold + Bob Williams, Lloyd Flanders, Stanley, Vanguard and W. Schillig. The founding company was established in 1915 by Virgil Robb and W.R. Lee. Harry Stucky joined the business in 1917 and the name formally became Robb & Stucky in 1925.
In 2011, a new Robb & Stucky was formed when the family of Samuel Kuo, founder and CEO of Samson Holding Ltd. purchased the brand and intellectual properties. With new executive leadership, the revitalized brand opened its first showroom in 2012 in Fort Myers. Today, Robb & Stucky has store locations in Naples, Fort Myers, Sarasota, Coral Gables and coming soon to Boca Raton.