A Closer Look at Leather
February 17, 2017
Who doesn't love leather? It's soft, luxurious and simply gorgeous. But, a lot of people don't know the ins and outs of choosing the right leather. We're talking about the buttery soft miracle that outlasts daily wear and tear. Never fear leather lovers! Robb & Stucky is here with a few tips from a recent seminar hosted by our very own Caroline Von Weyher and Hancock & Moore's Mark Matthews.
Novice leather lovers need to know the number one rule when it comes to this upholstery. Top grain is where it's at. All hides are thick and cut – the top cut is the "top grain" and the BEST part of the leather. The lower cut is used for suede and manufactured materials like bonded leather.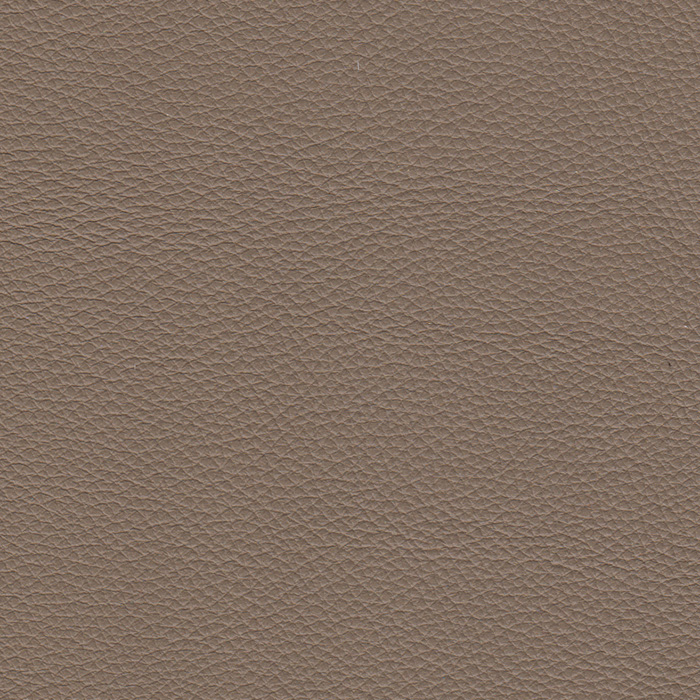 Hancock & Moore's Angelo top grain leather in Putty.
Which brings us to our next point. If you're looking for a quality piece, avoid bonded and Bi-Cast leathers at all costs! Bi Cast leathers are a thin slice of the bottom cut of the hide that is glued to fabric and guaranteed to crack. Bonded leathers are a little different, but still just as undesirable. This "leather" is created by taking leather scraps and mixing them with other materials and bonding them to a backing, then stamped with a texture to simulate the look of leather. You can count on them to peel and crack. Bonded leathers really have no business being called leather at all.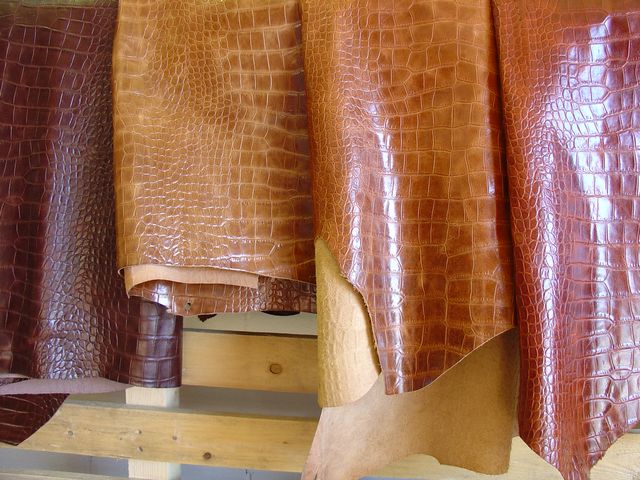 A look at bonded leather.
Last but not least, the best way to determine if a leather sofa or chair is the real deal is by taking a look at the price. When it comes to leather furniture, you get what you pay for.
About Robb & Stucky
Robb & Stucky is a luxury home furnishings retailer that also offers professional interior design services. The retailer carries a variety of top names in the home furnishings industry, including Bernhardt, Century, Christopher Guy, Gloster, Mitchell Gold + Bob Williams, Lloyd Flanders, Stanley, Vanguard and W. Schillig. The founding company was established in 1915 by Virgil Robb and W.R. Lee. Harry Stucky joined the business in 1917 and the name formally became Robb & Stucky in 1925.
In 2011, a new Robb & Stucky was formed when the family of Samuel Kuo, founder and CEO of Samson Holding Ltd. purchased the brand and intellectual properties. With new executive leadership, the revitalized brand opened its first showroom in 2012 in Fort Myers. Today, Robb & Stucky has store locations in Naples, Fort Myers, Sarasota, Coral Gables and coming soon to Boca Raton.