Ice Palace (Florida Style)
February 24, 2017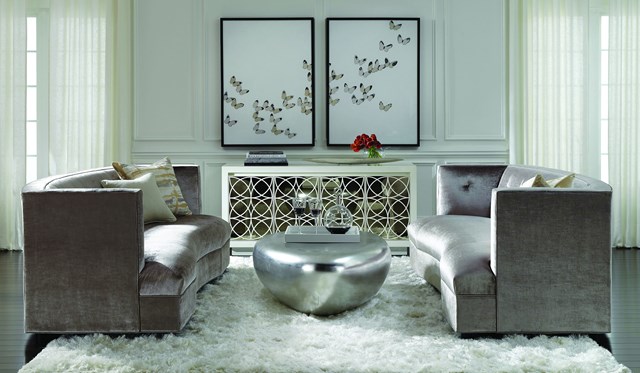 Is February in Fort Myers all sunshine and blue skies? That would seem to be the prevailing wisdom, but not so fast! At Robb & Stucky, we're forecasting ice storms. It's less about meteorology than what we call designology.
Stylish Floridians are enjoying a daily dose of winter with an emerging new trend – furniture designs inspired by ice palaces, igloos, icicles and glacial expanses. It's about glitz and glam, a cool mix that's totally hot.
The fashion flurries start with accent tables. A favorite is white marble topped Olivia. The table's geometric base is reminiscent of cracked fractals of ice. The Vittorio table offers another expression. The pedestal base resembles delicate icicles frozen in time and space. Vittorio is finished with a round marble top.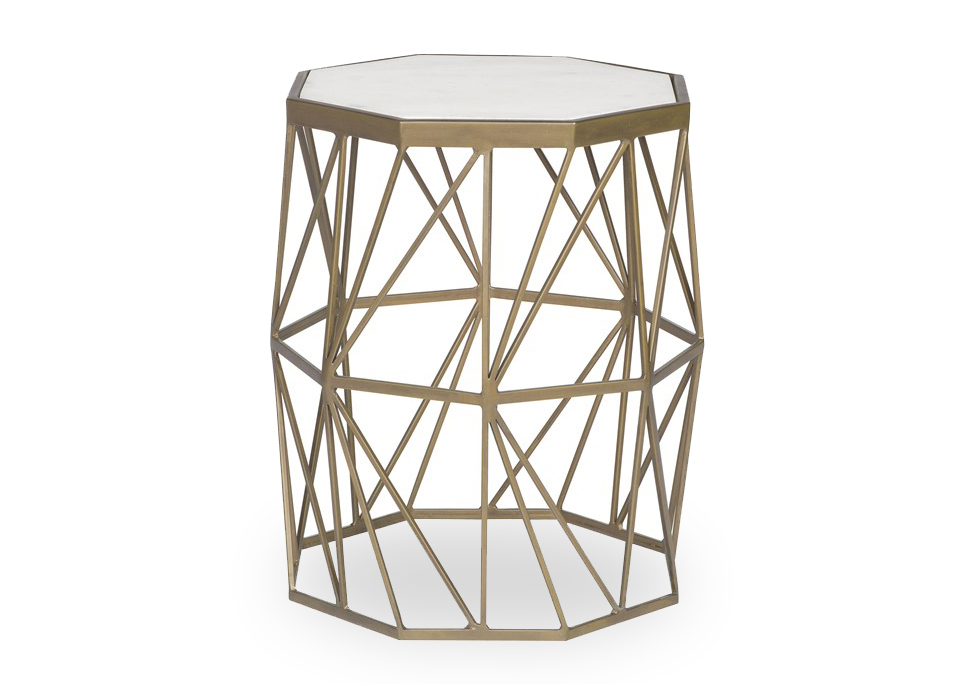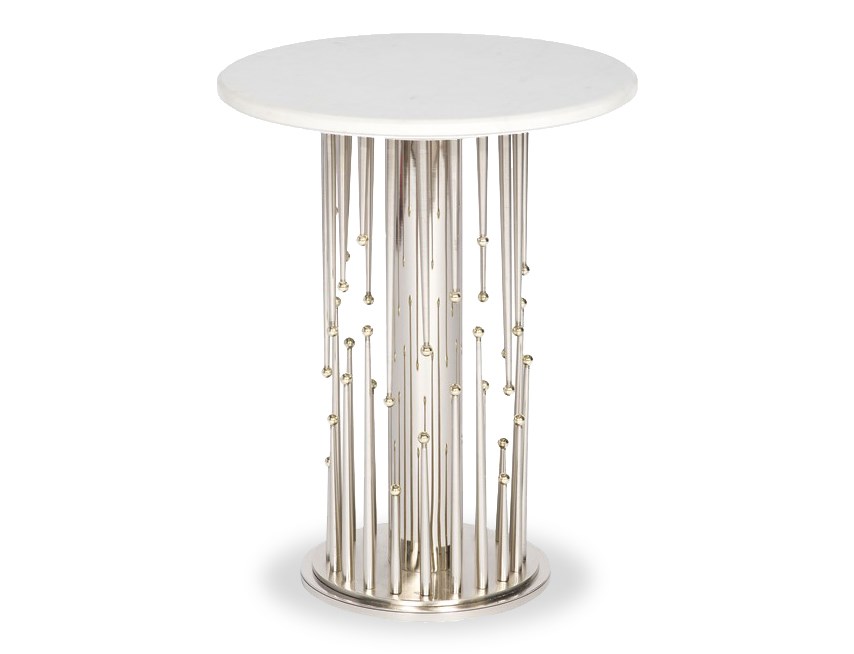 Vanguard Furniture's Olivia and Vittorio cool accent tables. Available at Robb & Stucky.
The Mica cabinet send chills up the spine. Entirely mirrored and set on a plinth base, it appears to float in space, placid and gleaming like a frozen lake. But hardly untouchable or off putting. Mica is outfitted with five drawers and two cabinets to support your storage and entertaining needs all year round.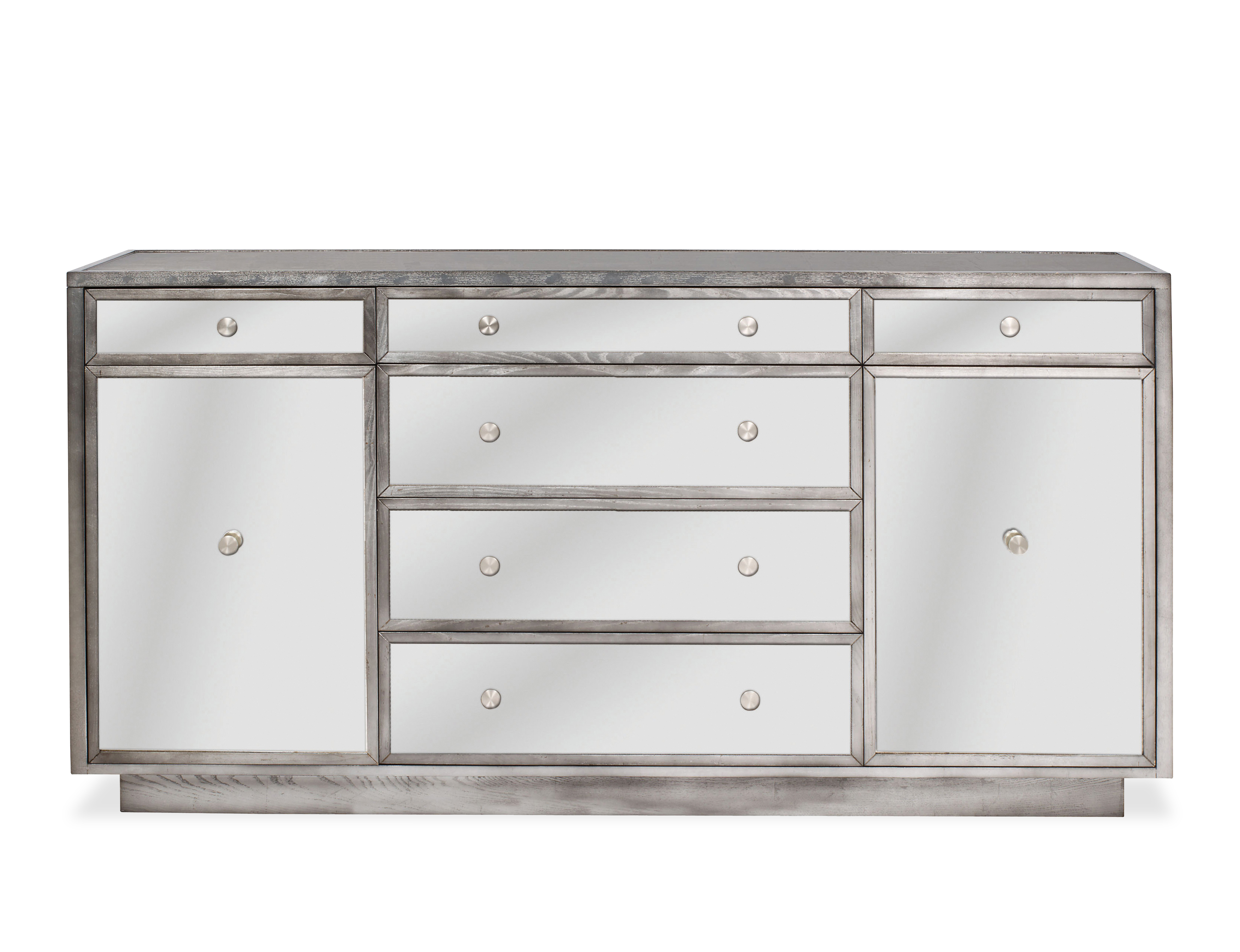 Mirrored Mica cabinet from Vanguard Furniture. Available at Robb & Stucky.
How might one dress a sofa in this winter wonderland? We checked in with Mitchell Gold + Bob Williams who never disappoint. They introduced us to ice princess Dumont: ninety inches of splendor outfitted in a silvery velvet.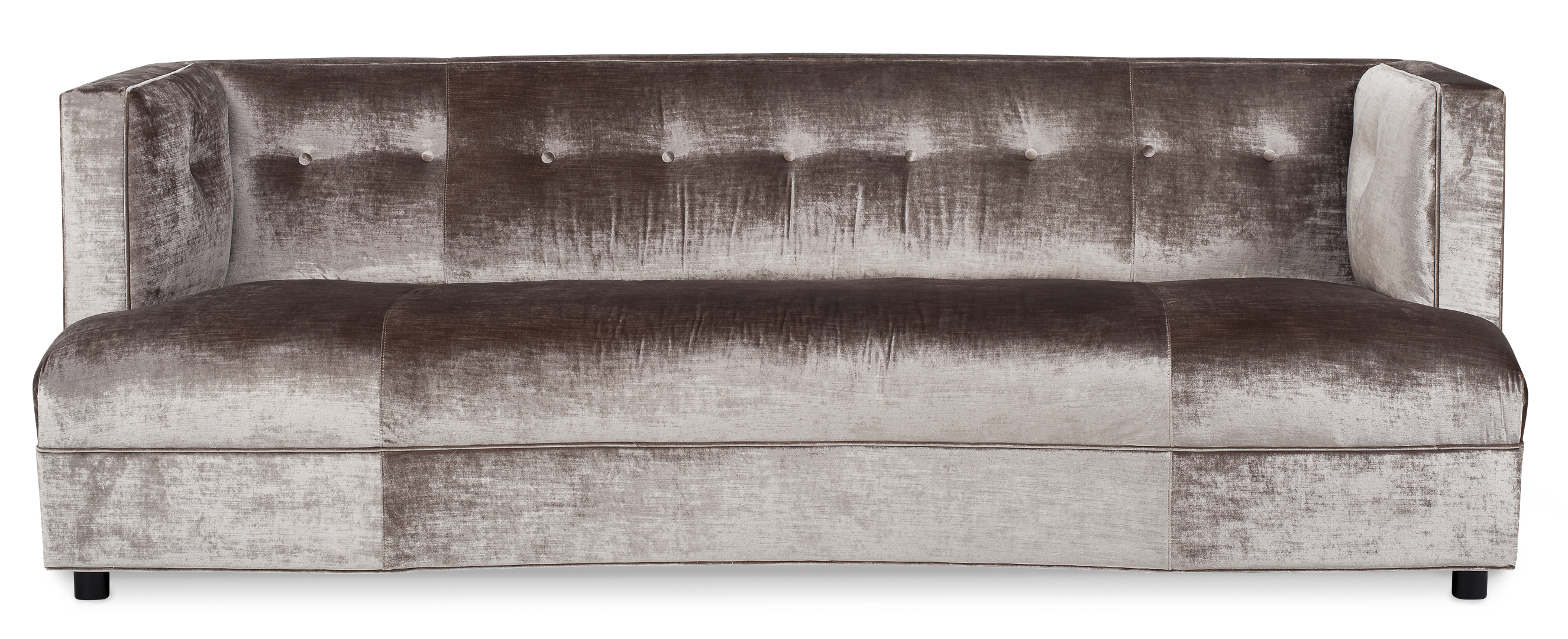 Mitchell Gold + Bob Williams Dumont Sofa in silver velvet. Available at Robb & Stucky.
For graphic vibe, Robb & Stucky designers love the Hugo swivel chair. Armless, but so inviting, Hugo is perfectly tailored in a fabric inspired by stark winter woods.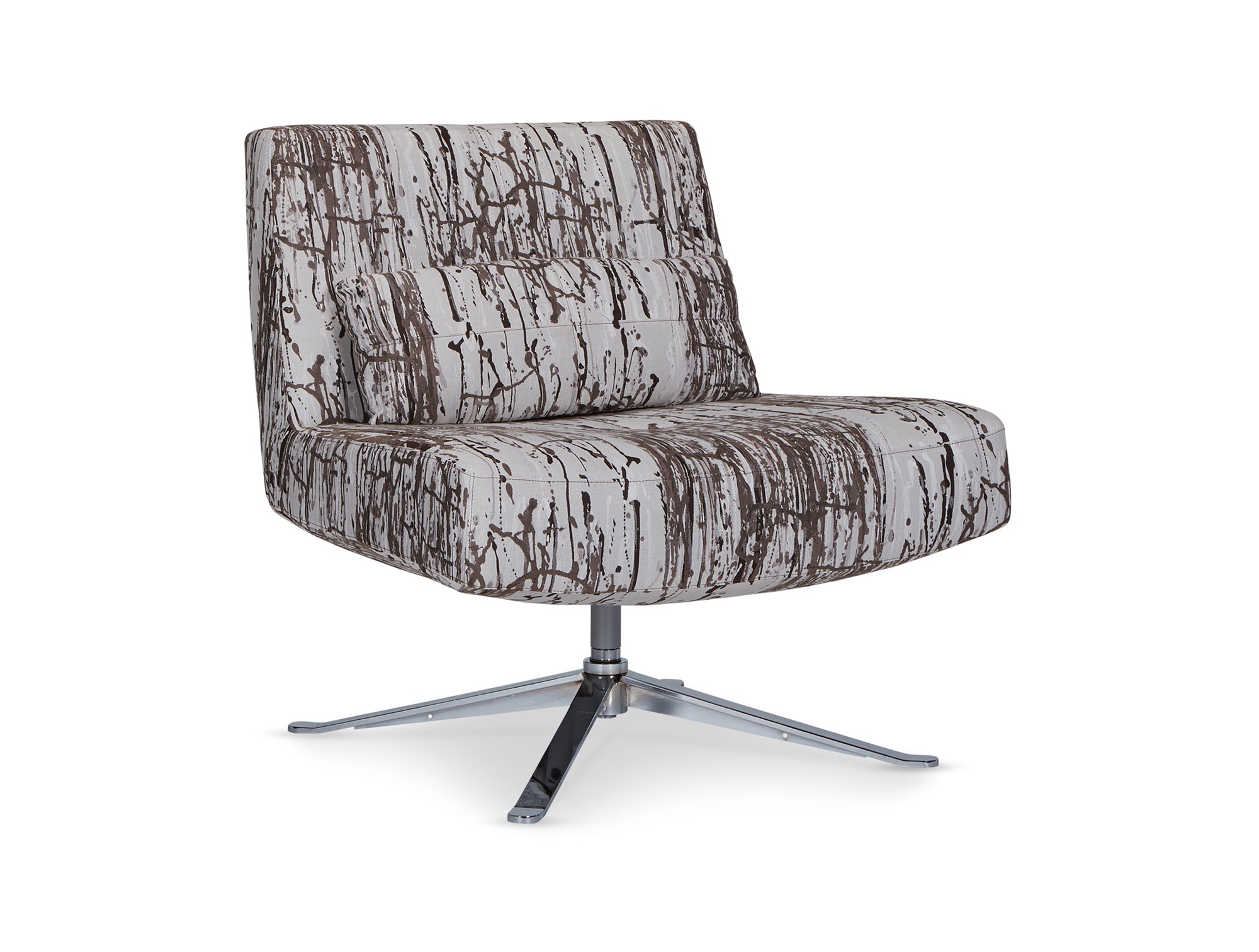 Hugo is upholstered in an abstract pattern suggesting winter woods. Available at Robb & Stucky.
With a stylish wintery mix like this, who needs spring? At Robb & Stucky, we're delighted that Punxsutawney Phil threw some shade at his annual appearance in February. It appears neither winter nor this trend will end soon. Decorate with confidence! These ice-palace furniture designs are more than a seasonal fluke, and will continue to dazzle and inspire when temperatures rise.
ABOUT MARK STUART:
Robb & Stucky Creative Director Mark Stuart is responsible for the floor plan and visual display of all Robb & Stucky stores. In his spare time, he also shops the world for accessories and engages with our amazing buying team to ensure Robb & Stucky stores enchant as a unified, beautiful experience.