---
Luca sideboard
132-1185-162-00
zoom_out_map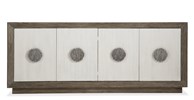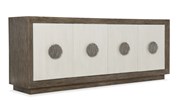 132-1185-162-00
The beautiful Luca sideboard is featured in a clove finish on the outside frame with two tone bone drawers and oversized sculptural metal round pulls. This console is an elegant edition to any room.
THE INTERIORS COLLECTION
Art expresses feeling and thought, without a word spoken. As does artful furniture. It is our pleasure to design and craft artful furniture, through which people may express themselves in their homes. Consider this your own architectural wardrobe elegant, varied, and easy to live with.
Related Items
---